Lukáš moves to the Open category, his first competition will be EVLS Prague Pro
Published: 14/07/2015
After three years among the professional competitors in the up to 212 pounds category is Czech bodybuilder Lukáš Osladil moving to the Open Open category without weight limit! He was competing in spring 2014 for the last time, than he started gaining muscle mass. In the autumn 2015 he will compete among the heaviest bodybuilders for the first time. He will debut at the fourth annual of EVLS Prague Pro in early October. It is the competition, at which he was already competing twice in his former weight category.
Thoughts about changing the category was in Lukáš's mind since his debut among professionals in 2012 at Toronto Pro. "That's where I first met coach and nutrition specialist George Farah, with whom I was cooperating last seasons. He told me that I would fit in the Open category because of my good physique and especially my height. But I had not such a team support these days, so I stayed in the up to 212 pounds category. But at the beginning of 2014, final decision was made, "explains Lukáš. "The biggest change and advantage for me is the fact that now I don't have to stress myself with fitting in 96 kilograms," he says.
In the first half of 2014 Lukáš finished his last four competitions in up to 212 pounds category. After Arnold Classic, Mozolani Pro and New York Pro he said goodbye to his former weight category with the seventh place at the Toronto Pro. "That was at the end of May. Since then I started the preparations for moving to the Open category. First, I had two months off, then I started with gaining weight. This period lasted until the end of the year, when I gained weight up to 114 kg. After that my body needed a break, so the retaining phase followed," says thirty-five years old bodybuilder.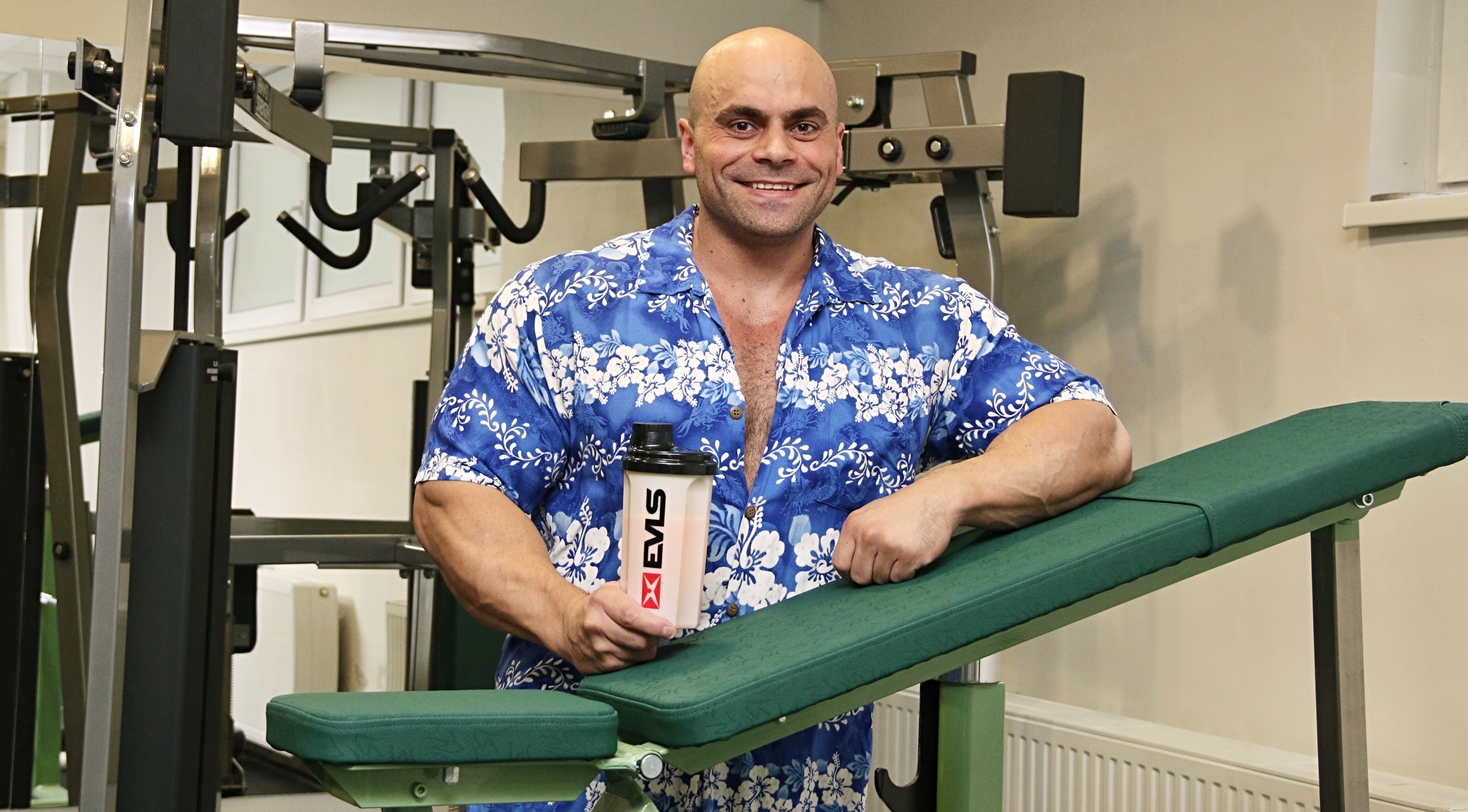 Lukáš re-started gaining weight in May and now he weight 109 kilograms. Therefore the difference between competition weight and off season weight will be according to him about five kilos. "This is the smallest difference I've ever had in my career. If I would have 105 kg at the competitions, it will be great success for me. However, 103 kg in the same quality as at the last year's Arnold Classic will be good too. It depends on the complexity, symmetry, hardness. Even ten kilos lighter bodybuilder can beat opponents equally high. I will just now focus on the quality and we will see," plans Lukáš.
His first competition in the Open category will be the fourth annual of EVLS Prague Pro, which will take place on the first weekend in October in Tipsport arena Prague. "It will be my next big career milestone. It is similar to situation when the competitor moves from juniors to men or from amateurs to professionals. It will be a big jump, I'll be rookie again. I am curious how will I look on the stage next to experienced competitors, "looks Lukáš forward. And he plans another competition overeseas after EVLS Prague Pro. "Probably I will attend the competition in Arizona later in October," he says.
And admits that he chose very tough competition for his debut in the Open category. But the advantage is that he will perform in front of his home crowd during his debut. "It is the third hardest competition in the world, competitors at EVLS Prague Pro are similar like at Arnold Classic in USA. It's not easy to start with such tough competition. I must do my best to be ready for the stage, and then it will be good," believes Lukáš.